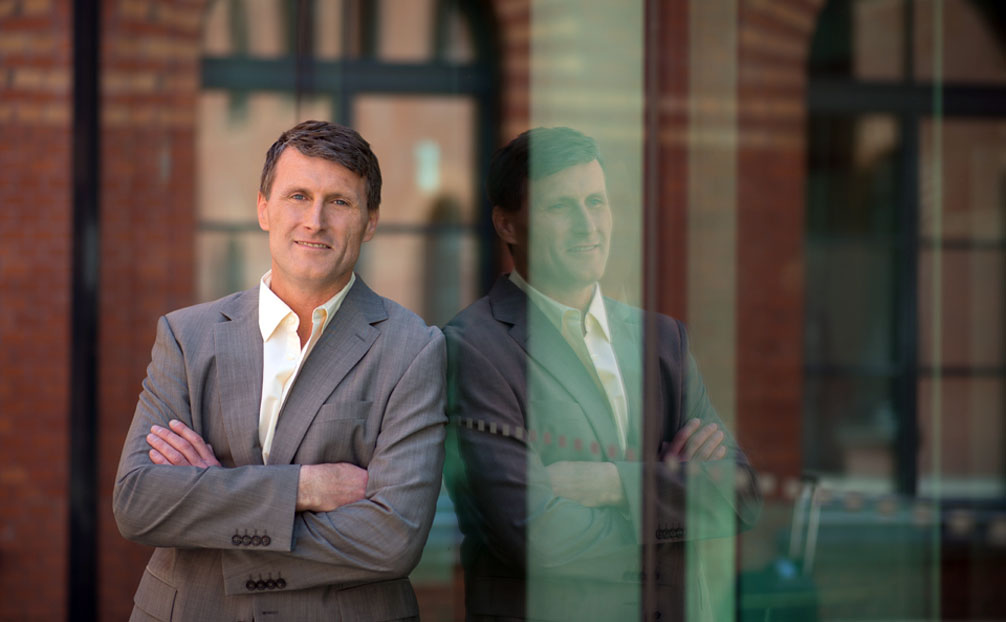 Fotos: bjoernjansen.com
Software Engineering
and Project Management
in challenging situations
is my business everywhere more than
only a few engineers working together
or more than one site is engaged.
Virtual teams are no buzzword
for me but my daily reality.
I am strong in handling exceptional
situations by contributing innovative
approaches. Together with the team
I can provide sustainable solutions.
Fotos: bjoernjansen.com
Services
I offer the following Services:
Software Engineering within critical project phases
Support during the whole Software Development Process
Action planning for Process and Quality Improvement
Project Management, also for distributed, international teams

Those are Your benefits:
Efficient and transparent processes
Perfectly matching workflows
Improved results
Saving time and resources
Stabilized and settled processes
Handle variants with multi-sited management
World wide sites are involved into Hardware and Software Development. Main problems are short innovation cycles. As Project Manager it's my task to keep track, prioritize and commit goals and sub-goals. Additionally I have to support and push the realization.
Different cultures working together efficiently
Software with very short innovation cycles of the underlying hardware has to match rather short time to market. A team of bugfixing specialists, distributed in various time zones, faces lots of technical challenges. The issues must be assigned to the right teams, the most important problems must be detected and delays be resolved. Based on intensive communication a new process was designed and the efficiency of bug fixing was significantly improved.
Prevent loss of millions
The customer is facing the threat of huge loss by a rather seldom software-problem. As responsible for the root-cause analysis I have to document the progress, coordinate the engaged departments and report to upper management. The main challenge however is to lead an international team of specialists to follow a rather (for most of them) unknown new way of working (Monsho).
Human resource bottleneck triggers a crisis
With only a very limited staff (10% of regular size) due to extended summer holidays in one of the engaged countries, the delivery schedule of a software product is endangered. Under enormous time-pressure I have to withstand high outside pressure and high internal requirements. The structured approach with focussing available resources finally satisfied all parties within the given time frame.
Problem maintenance scheduled department-wide
To deliver software-products with given quality in time, the customer deploys dedicated task-forces. They interact over department boundaries and provide a better overview about the processes. As task-force leader I received the duty to agree goals, negotiate resources, and coordinate the activities of department fault-coordinators.
Identification and resolving of a serious bug
An extensive bug-ticket jeopardizes the delivery of a software-product. My duty is to define the solution strategy, to install the individual actions, and to coordinate and supervise the progress.
Convince a time-critical bug-fixing
Optimal fixing would be rather extensive and would affect all DSP-applications within several development teams. After a very intensive phase of persuasion, the bug-fixing could be introduced into all DSP-applications. The integration could be continued without interruption.
Intercultural fault management
In order to avoid losing a major customer a company agrees to strong conditions. As customer delivery comes closer, once again a serious problem is detected within the final release. Correction of this bug is essential. Finally, under heavy time pressure, the fault was resolved in time. The customer is satisfied.
If you are interested in more of my projects I will be glad to provide you more details. I will appreciate your email info@georglohrer.de.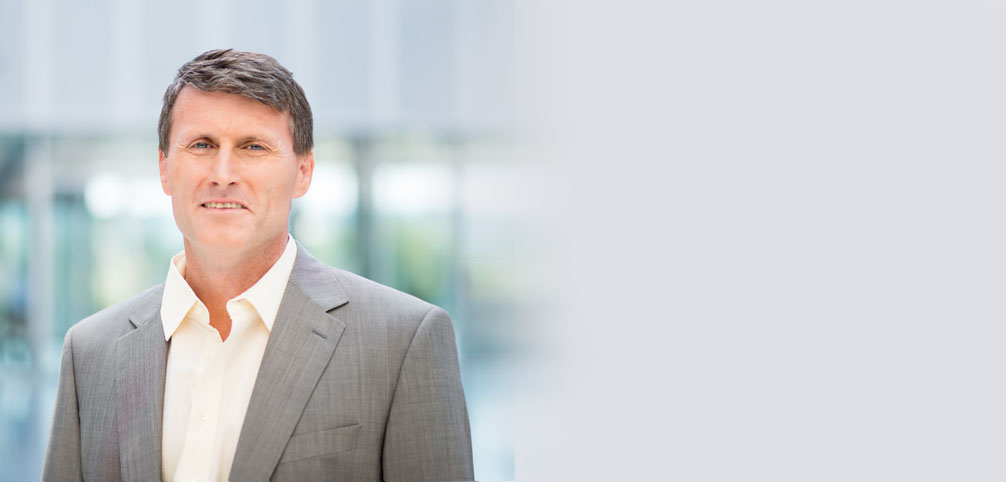 Georg Lohrer
I have more than 30 years of experience in development of Embedded Software. I have successfully run tasks in Quality Ensurance and managing of mid-sized and bigger projects. Both together is the fundament of my work as Software Engineer.
I have worked in different industrial sectors and I know various processes and their impact on the quality of the results.
My IT competence accelerates the analysis and the finding of solutions in critical projects. I effectively support my customers in achieving their objectives by international management experience and my fluency in business English.
Contact . Imprint
Georg Lohrer
Rheinstraße 35
78337 Öhningen
phone +49 . 7735 . 485 00 90
mobile +49 . 172 . 375 0 375
Assistance:
Corporate Identity, Text: Ruth Stubenvoll, Marketing-Beratung, Munich
Design: Stefan Gerstorfer, medienwerkstatt, Dachau
Implementation: Christoph Reuter, reuter promedia, Unterschleißheim
The Disclaimer is only available in German. We apologize for any inconvenience.
Haftungsausschluss
Haftung für Inhalte
Als Diensteanbieter sind wir gemäß § 7 Abs.1 TMG für eigene Inhalte auf diesen Seiten nach den allgemeinen Gesetzen verantwortlich. Nach §§ 8 bis 10 TMG sind wir als Diensteanbieter jedoch nicht verpflichtet, übermittelte oder gespeicherte fremde Informationen zu überwachen oder nach Umständen zu forschen, die auf eine rechtswidrige Tätigkeit hinweisen. Verpflichtungen zur Entfernung oder Sperrung der Nutzung von Informationen nach den allgemeinen Gesetzen bleiben hiervon unberührt. Eine diesbezügliche Haftung ist jedoch erst ab dem Zeitpunkt der Kenntnis einer konkreten Rechtsverletzung möglich. Bei Bekanntwerden von entsprechenden Rechtsverletzungen werden wir diese Inhalte umgehend entfernen.
Haftung für Links
Unser Angebot enthält Links zu externen Webseiten Dritter, auf deren Inhalte wir keinen Einfluss haben. Deshalb können wir für diese fremden Inhalte auch keine Gewähr übernehmen. Für die Inhalte der verlinkten Seiten ist stets der jeweilige Anbieter oder Betreiber der Seiten verantwortlich. Die verlinkten Seiten wurden zum Zeitpunkt der Verlinkung auf mögliche Rechtsverstöße überprüft. Rechtswidrige Inhalte waren zum Zeitpunkt der Verlinkung nicht erkennbar. Eine permanente inhaltliche Kontrolle der verlinkten Seiten ist jedoch ohne konkrete Anhaltspunkte einer Rechtsverletzung nicht zumutbar. Bei Bekanntwerden von Rechtsverletzungen werden wir derartige Links umgehend entfernen.
Urheberrecht
Die durch die Seitenbetreiber erstellten Inhalte und Werke auf diesen Seiten unterliegen dem deutschen Urheberrecht. Die Vervielfältigung, Bearbeitung, Verbreitung und jede Art der Verwertung außerhalb der Grenzen des Urheberrechtes bedürfen der schriftlichen Zustimmung des jeweiligen Autors bzw. Erstellers. Downloads und Kopien dieser Seite sind nur für den privaten, nicht kommerziellen Gebrauch gestattet. Soweit die Inhalte auf dieser Seite nicht vom Betreiber erstellt wurden, werden die Urheberrechte Dritter beachtet. Insbesondere werden Inhalte Dritter als solche gekennzeichnet. Sollten Sie trotzdem auf eine Urheberrechtsverletzung aufmerksam werden, bitten wir um einen entsprechenden Hinweis. Bei Bekanntwerden von Rechtsverletzungen werden wir derartige Inhalte umgehend entfernen.
Quelle: eRecht24 Disclaimer